The Indianapolis Public Library has served Marion County residents since 1873. Central Library, located in downtown Indianapolis, and our branch locations offer a variety of employment opportunities.

Why Work at the Library?
IndyPL offers a friendly, customer-focused environment where over 600 dedicated and knowledgeable staff members bring their diverse skills to enrich the lives of people of all ages. Our employees are valued as key members of a dynamic institution that is a center of community life and the neighborhoods it serves. See our open positions.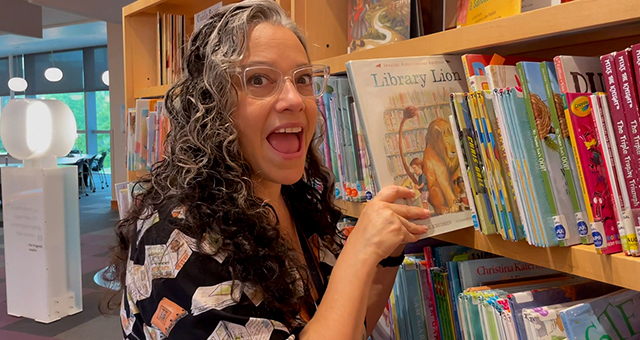 Benefits of Working at The Library
We offer a generous package of benefit options. Join our team and discover the rewards of helping Hoosiers learn for a lifetime. View current employee benefits.
Equal Opportunity Employment
We believe our differences in age, race, color, disability, ethnicity, marital status, gender identity or expression, language, national origin, physical and mental ability, religion, sexual orientation, veteran status, and other characteristics enhance our understanding of, and service to, the community. We strive to honor this commitment through staff development and in our recruitment, hiring, and promotion practices.
The Indianapolis Public Library prioritizes Diversity, Inclusion, Culture, and Equity (DICE) as a core value in our pursuit of inspiring lifelong learning, because our patrons come from all walks of life and so do we. IndyPL strives to create an inclusive culture where everyone feels comfortable sharing ideas and always being themselves. We celebrate being an equal opportunity employer because diverse backgrounds, ideas, and viewpoints makes our organization stronger.